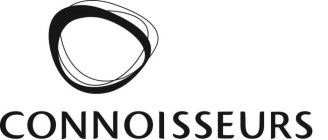 Connoisseurs LaSonic
Twin Tank Jewelry Bath #1043
Direct to You…
The unit is a: Standard 110V POWERED unit...


The ultimate professional beauty treatment at home...
Connoisseurs LaSonic Twin Tank Jewelry Bath #1043
LaSonic® by Connoisseurs is the newest wave in sonic jewelry cleaning. LaSonic Twin Tank features two tanks, each receiving sonic waves to evenly distribute power for thorough cleaning and rinsing. Tanks are removable for easy cleaning after use. LaSonic has convenient storage compartments for its lint-free drying cloth and to safely secure the cord when not in use. Clean your jewelry the professional way - with sonic wave action.
It has a lid storage compartment that lets you store a lint-free drying cloth (included) or a polishing cloth (not included). The La Sonic Supreme also has a space saving cord storage feature that lets you wrap the cord conveniently underneath the machine when you are not using it.

The unit is powered from a standard 110V electrical outlet. Each machine comes with a starter packet of cleaning solution, a lint-free drying cloth, and an instruction booklet complete with a jewelry care guide. When used often, the La Sonic Supreme is guaranteed to give your jewelry a beauty treatment professionally and conveniently. Includes delicate and regular concentrates.

Each machine runs on a 110 volt electrical outlet,
and includes:
Jewelry Cleaning Solution starter packet
Lint-free drying cloth
Touch up brush
LaSonic Instruction Booklet with jewelry care guide
2 year warranty
Model #1043
Specifications:
Dual-tank system, one for cleaning and the other for rinsing
Each tank receives sonic waves, evenly distributing power for thorough cleaning and rinsing
Convenient lid storage compartment to store lint-free drying cloth (included)
Storage cavity keeps cord organized in between uses.
Powered from a standard 110V electrical outlet
Also includes delicate and regular concentrates.


Orders usually ship in one business day *
CONNOISSEURS... World Leader in Jewelry & Silver Beauty Care Essentials
Connoisseurs is the global market leader in jewelry care, with its brand established in over 60 nations throughout the world, from North America to Europe to Asia.
One of the reasons for Connoisseurs global brand leadership includes: PRODUCT INNOVATION...
Connoisseurs is known for its product innovation, and has transformed the jewelry care industry with such new products as the Jewelry Wipes, Jewelry Quick Cleanser, Jewelry Cleansing Gel & Brush, Silver Wipes, and the Sonic Jewelry Cleaners. Its latest product, the Diamond Dazzle Stik, is the most successful product launch in the company's history.
Connoisseurs is committed to improvements in its products. For instance, the effectiveness of its mainstay Jewelry Cleaners has recently been increased through the use of polymers which increase the brilliance of jewelry, while reducing the appearance of tiny scratches from wear.
Take advantage of our Super Savings, while you can...
*

Please note that "all"

Connoisseurs
products are readily available and shipped either from our stock our direct from the factory, unless demand exceeds supply. If that is the case,
Connoisseurs
has the one of the shortest back order delivery time in the industry, within 1-2 weeks. If delay is evident, we will call or email you with a time-frame of shipment.
Please contact us at:
888.335.3336
if there are any questions....
International Orders...
We ship the same day that the order comes in. Most International shipments, take between 2-4 weeks depending on the country and the way that that country clears everything through its' customs clearing system.
The tracking number that we give you is that of the USPS tracking system method which shows that we have shipped and that the product has been accepted within the USPS system. Once it leaves and enters another countries postal system, the accepting country does not continue with the USPS tracking number given to you... The two last tracking locations which the USPS tracks to are Miami FL and Jamaica NY. Once your parcel reaches either of these two locations, it is then turned over to your countries customs carrier. From there it is in your countries custom system which the USPS system has no corresponding tracking control. Your customs tracking system does not relay information back to the USPS/eBay tracking systems...

Your package should arrive shortly. Please let us know when it arrives as we are trying to keep track of the time lines for future customer inquiries.
Thank you for your patience and thank you for your order…