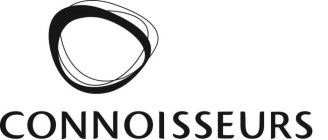 Connoisseurs LA SONIC
Jewelry Cleaner Concentrate 8 oz #1006
Direct to You…
<></>


Connoisseurs LA SONIC Jewelry Cleaner Concentrate 8 oz #1006
Connoisseurs La Sonic Jewelry Cleaner Concentrate is designed for use in Connoisseurs sonic appliances. When diluted, the formula acts with high-speed electrosonic waves to clean diamonds, precious stones, platinum and gold jewelry. It makes all precious gems and metals sparkle like new.
Regular formula jewelry cleaner concentrate, for use with the Connoisseurs La Sonic Supreme Jewelry Cleaning Machine and the Connoisseurs Sonic Jewelry Bath. For gold, diamonds and other precious stones and stubborn soil.
Each 8 oz bottle makes one-half gallon of cleaning solution. This product is also available in 6 pieces per case.
Made to be mixed with water should not be used full strength
Acts with high-speed electrosonic waves to clean diamonds and precious metals when diluted
Makes up to a half gal of solution
Makes all precious gems sparkle like new
8oz Concentrate
Works with sonic machine to help clean gold, diamonds and other precious metals and stones.
Model: 1006
Made in the USA


Orders usually ship in one business day *
CONNOISSEURS... World Leader in Jewelry & Silver Beauty Care Essentials
Connoisseurs is the global market leader in jewelry care, with its brand established in over 60 nations throughout the world, from North America to Europe to Asia.
One of the reasons for Connoisseurs global brand leadership includes: PRODUCT INNOVATION...
Connoisseurs is known for its product innovation, and has transformed the jewelry care industry with such new products as the Jewelry Wipes, Jewelry Quick Cleanser, Jewelry Cleansing Gel & Brush, Silver Wipes, and the Sonic Jewelry Cleaners. Its latest product, the Diamond Dazzle Stik, is the most successful product launch in the company's history.
Connoisseurs is committed to improvements in its products. For instance, the effectiveness of its mainstay Jewelry Cleaners has recently been increased through the use of polymers which increase the brilliance of jewelry, while reducing the appearance of tiny scratches from wear.
Take advantage of our Super Savings, while you can...
*

Please note that "all"

Connoisseurs
products are readily available and shipped either from our stock our direct from the factory, unless demand exceeds supply. If that is the case,
Connoisseurs
has the one of the shortest back order delivery time in the industry, within 1-2 weeks. If delay is evident, we will call or email you with a time-frame of shipment.
Please contact us at:
888.335.3336
if there are any questions....
International Orders...
We ship the same day that the order comes in. Most International shipments, take between 2-4 weeks depending on the country and the way that that country clears everything through its' customs clearing system.
The tracking number that we give you is that of the USPS tracking system method which shows that we have shipped and that the product has been accepted within the USPS system. Once it leaves and enters another countries postal system, the accepting country does not continue with the USPS tracking number given to you... The two last tracking locations which the USPS tracks to are Miami FL and Jamaica NY. Once your parcel reaches either of these two locations, it is then turned over to your countries customs carrier. From there it is in your countries custom system which the USPS system has no corresponding tracking control. Your customs tracking system does not relay information back to the USPS/eBay tracking systems...

Your package should arrive shortly. Please let us know when it arrives as we are trying to keep track of the time lines for future customer inquiries.
Thank you for your patience and thank you for your order…