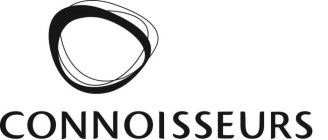 Connoisseurs DAZZLE STIK
Jewelry Cleaner #1050
Direct to You…
<></>


Connoisseurs Diamond Dazzle Stik Jewelry Cleaner
Connoisseurs Diamond Dazzle Stik® makes cleaning underneath diamonds and precious stones a breeze. Diamond Dazzle Stik's jewelry cleaning gel contains micro-fine cleansers and polishing agents that bring radiance and luster to diamonds. A polymer in the Diamond Dazzle Stik formula fills tiny scratches in jewelry settings.
Formulated to clean diamonds, precious stones, platinum and gold settings, regular use of Diamond Dazzle Stik will improve diamond jewelry's overall appearance.
The Diamond Dazzle Stik makes diamond rings sparkle like new quickly, safely and effortlessly. It uses a premium twist-to-dispense click pen to deliver a specialized cleansing solution to a flow-thru brush. This unique brush has been specifically engineered for ease of cleaning behind diamonds and other precious stones and their mountings.

The polymer fills in fine scratches on the setting, dramatically increases the brilliance and sparkle of the diamond, and reduces the future buildup of dirt. It also serves as a soothing emollient that is gentle on your skin.
With regular use, the Diamond Dazzle Stik improves the overall appearance of your diamond jewelry and precious stones too. Just twist, brush, and dazzle... Sized to fit in a makeup case or purse for home use or travel.
Diamond cleaning stick for your diamonds and other precious stones.
Jewelry cleaning stick with a specialized cleaning solution.
Portable and easy to use brush gets into the hard to reach places of your stone settings.
Great for getting that sparkle back without the cost of a professional clean.
Specialized cleaning solution flow-thru brush
Easy-to-use
Features smooth emollient for gentle skincare.
Fits in a makeup case or purse for home use or travel.
Size: .058 oz
Model: 1050
Made in the USA.
Instructions: Remove red top. Wet brush. Twist silver base until blue cleaner shows on brush. Brush diamond and setting. Precious stones too. Rinse and dry. Rinse brush.


Orders usually ship in one business day *
CONNOISSEURS... World Leader in Jewelry & Silver Beauty Care Essentials
Connoisseurs is the global market leader in jewelry care, with its brand established in over 60 nations throughout the world, from North America to Europe to Asia.
One of the reasons for Connoisseurs global brand leadership includes: PRODUCT INNOVATION...
Connoisseurs is known for its product innovation, and has transformed the jewelry care industry with such new products as the Jewelry Wipes, Jewelry Quick Cleanser, Jewelry Cleansing Gel & Brush, Silver Wipes, and the Sonic Jewelry Cleaners. Its latest product, the Diamond Dazzle Stik, is the most successful product launch in the company's history.
Connoisseurs is committed to improvements in its products. For instance, the effectiveness of its mainstay Jewelry Cleaners has recently been increased through the use of polymers which increase the brilliance of jewelry, while reducing the appearance of tiny scratches from wear.
Take advantage of our Super Savings, while you can...
*

Please note that "all"

Connoisseurs
products are readily available and shipped either from our stock our direct from the factory, unless demand exceeds supply. If that is the case,
Connoisseurs
has the one of the shortest back order delivery time in the industry, within 1-2 weeks. If delay is evident, we will call or email you with a time-frame of shipment.
Please contact us at:
888.335.3336
if there are any questions....
International Orders...
We ship the same day that the order comes in. Most International shipments, take between 2-4 weeks depending on the country and the way that that country clears everything through its' customs clearing system.
The tracking number that we give you is that of the USPS tracking system method which shows that we have shipped and that the product has been accepted within the USPS system. Once it leaves and enters another countries postal system, the accepting country does not continue with the USPS tracking number given to you... The two last tracking locations which the USPS tracks to are Miami FL and Jamaica NY. Once your parcel reaches either of these two locations, it is then turned over to your countries customs carrier. From there it is in your countries custom system which the USPS system has no corresponding tracking control. Your customs tracking system does not relay information back to the USPS/eBay tracking systems...

Your package should arrive shortly. Please let us know when it arrives as we are trying to keep track of the time lines for future customer inquiries.
Thank you for your patience and thank you for your order…